Rolex watches are widely regarded as some of the finest luxury timepieces in the world. With a rich history spanning over a century, Rolex has consistently pushed the boundaries of watchmaking and set new standards in precision, reliability, and elegance. In this article, we'll highlight three of the best Rolex watches that have made a significant impact in the watch industry and captivated watch enthusiasts around the globe.
1. Rolex Submariner: The Iconic Diver's Watch
The Rolex Submariner is arguably one of the most iconic Rolex watches ever made, and it has remained a firm favorite of divers and watch collectors alike since its introduction in 1953. This legendary dive watch features a unidirectional rotating bezel, luminescent markers and hands, and a waterproof Oyster case, making it an ideal choice for underwater adventures. The Submariner also boasts Rolex's patented Cerachrom ceramic bezel insert, which is virtually scratch-proof and highly resistant to fading and corrosion. With its sleek and timeless design, exceptional durability, and accurate timekeeping, the Rolex Submariner is a watch that truly deserves its reputation as an all-time classic.
You might also like : 3 Recommended Watch Winder for Your High-End Automatic Watches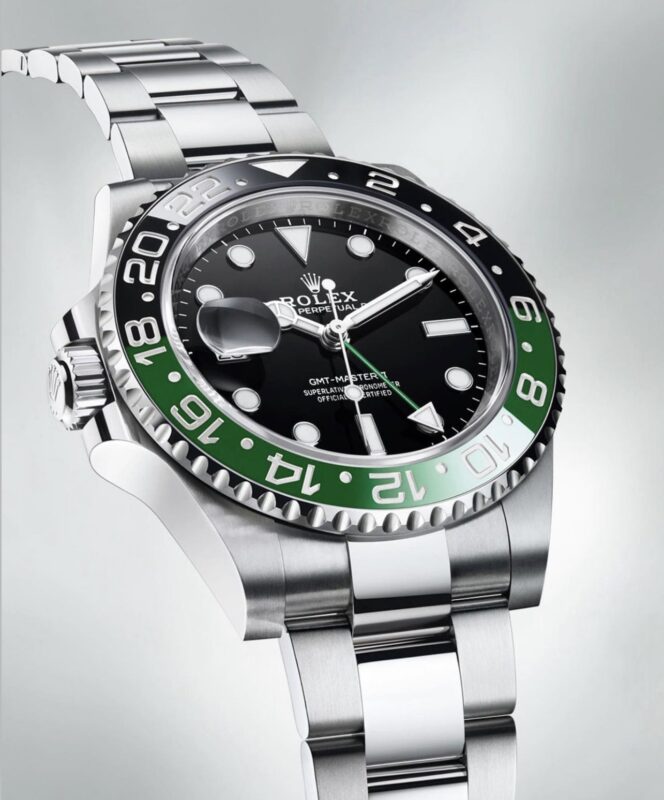 2. Rolex GMT-Master II: The Traveler's Companion
The Rolex GMT-Master II is a watch that was specifically designed for globetrotters and pilots, allowing them to keep track of two time zones simultaneously. The GMT-Master II features a distinctive bezel with a 24-hour scale and an additional hand that can be set independently to display the time in a second time zone. The latest version of the GMT-Master II comes with a two-tone ceramic bezel insert, which is a technological feat that has taken years to perfect. The GMT-Master II is not only a functional timepiece but also a stylish one, with its polished Oystersteel case and bracelet, and the option of a blue or black dial. The GMT-Master II is a must-have watch for anyone who travels frequently and appreciates the art of watchmaking.
3. Rolex Cosmograph Daytona: The Racing Legend
The Rolex Cosmograph Daytona is a watch that has become synonymous with speed and style. Named after the famous Daytona race track in Florida, the Daytona is a chronograph watch that is designed to measure elapsed time and speed. The latest version of the Daytona is equipped with Rolex's in-house caliber 4130 movement, which is a high-precision and reliable chronograph movement. The Daytona also features a tachymeter scale on the bezel, allowing the wearer to calculate average speed over a given distance. The Daytona's sporty and elegant design, coupled with its exceptional performance, make it a watch that is highly coveted by collectors and enthusiasts alike.
Conclusion :
The Rolex Submariner, GMT-Master II, and Cosmograph Daytona are three of the best watches that showcase the brand's commitment to precision, functionality, and style. Whether you're a diver, a traveler, or a racing enthusiast, there's a Rolex watch that can cater to your needs and exceed your expectations.
When investing in a Rolex watch, it's important to also consider investing in a quality watch winder to ensure the longevity and proper functioning of your timepiece. Don't forget to invest in your safety by using the best watch winder for Rolex.